JOIN THE JUNIOR LEAGUE OF WACO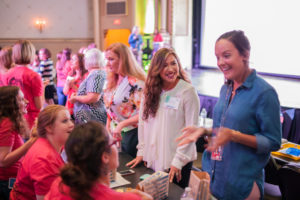 Founded in 1935, The Junior League of Waco is an organization of women committed to promoting voluntarism, developing the potential of women and improving the community through effective action and leadership of trained volunteers.
If you want to improve the lives in McLennan County, train to become a better leader, and form lifelong friendships and affiliations, then JLW is the organization for you!
ELIGIBILITY REQUIREMENTS
A prospective member must demonstrate an interest in volunteering and show a commitment to community service. A prospective member must be at least 22 years of age as of June 1, 2021 and must reside in McLennan County or the surrounding area.
PROSPECTIVE NEW MEMBER COURSES
The Junior League of Waco offers two new member courses each year.
We are now accepting applications for our Spring 2021 New Member Class!
Spring 2021
Our Spring 2021 New Member Course will run January – April 2021.
The application deadline for Spring 2021 is December 11, 2020.
The Spring 2021 New Member Retreat will be on January 9, 2021.
Click here to see the 2021 New Member Course packet.
APPLICATION PROCESS
Click here to begin the application process!
If you have any questions, please email newmembereducators@juniorleaguewaco.org