JOIN THE JUNIOR LEAGUE OF WACO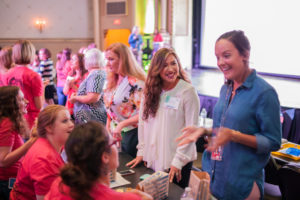 Founded in 1935, The Junior League of Waco is an organization of women committed to promoting voluntarism, developing the potential of women and improving the community through effective action and leadership of trained volunteers.
If you want to improve the lives in McLennan county, train to become a better leader, and form lifelong friendships and affiliations, then JLW is the organization for you!
PROSPECTIVE MEMBER INFORMATION SESSIONS
The Junior League of Waco is excited to offer two New Member Courses for the 2019-2020 League year! Our Spring 2020 New Member Course has already begun, but we encourage you to attend one of the recruitment sessions below to learn more about joining the JLW later this summer!
Fall 2020
Our Fall 2020 New Member Course will run August-December 2020.
If you are interested in joining our Fall 2020 New Member Course, please make plans to attend one of our social recruitments and orientation.
Social Recruitments and Important Dates:
TBA! Please stay tuned for more information on recruitment events and information sessions for our Fall Class!
Please email membershiprecruitment@juniorleaguewaco.org to RSVP for any recruitment events or for more information!
ELIGIBILITY REQUIRMENTS
Demonstrate an interest in volunteering. Show a commitment to community service. Prospective members must be at least 22 years of age on June 1, 2020 and reside in McLennan County and surrounding areas.
APPLICATION PROCESS
Click here to begin the application process! The application deadline for the Spring 2020 has passed, but we are not accepting New Members for our Fall 2020 Class!
If you have any questions, please email provisionaltrainer@juniorleaguewaco.org