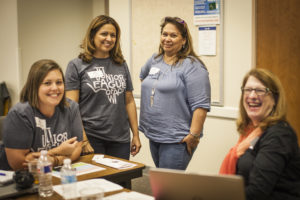 The Junior League of Waco is an organization of women dedicated to improving the lives of women and children in McLennan County through the effective action and leadership of trained volunteers.
The first year of service in the Junior League of Waco is known as the "provisional" year. The Provisional year traditionally begins in June of each year. Provisional members are introduced to the many projects and collaborative ventures that the Junior League has been involved in for over 75 years. Some of these projects and collaborative ventures include the Waco Advocacy Center, Hope House, the Rainbow Room, Cameron Park Zoo, the Ollie Mae Moen Discovery Center, Compassion Ministries, and Heritage Square.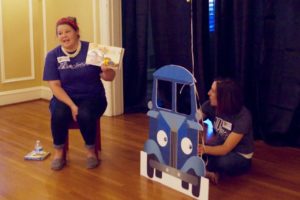 Requirements include monthly meetings for provisional members, as well as attendance to general membership meetings held on the second Monday of each month. Provisional members also plan and implement a community project with the assistance of seasoned provisional trainers. A provisional retreat and other trainings round out the provisional year.
Each year women in McLennan County dedicate themselves to making our community better for everyone. If you are 23 or older and would enjoy helping others through your volunteer efforts, please contact the Junior League of Waco or submit an online request here.