LEAD * EMPOWER * PROMOTE SELF-ESTEEM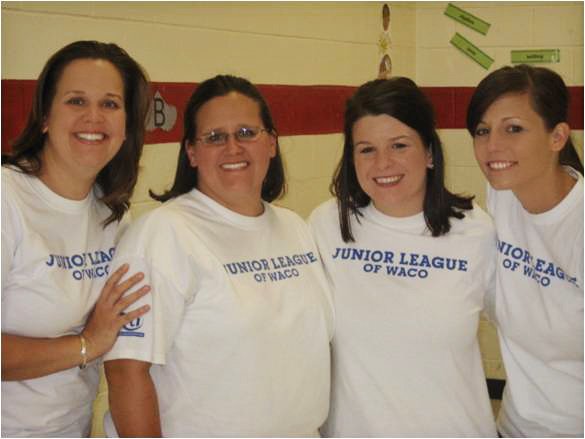 The LEAPS project debuted at during the 2004-2005 school year as an initiative to Lead, Empower, and Promote Self-Esteem in Waco I.S.D. elementary age children through literacy. LEAPS focuses on improving decision making skills and modeling appropriate leadership skills and peer relations.
The program consists of the Reading Partners/Mentors Program and Curriculum Component. Throughout the school year, JLW members visit and read with the school children as well as host events for the students. They ensure that the students are equipped with school supplies and clothing if needed.
In 2006, this project was recognized as the Outstanding Elementary Partnership by Waco I.S.D. Adopt-A-School Program. Since its start, the mentorship need being fulfilled by LEAPS has impacted the lives of more than 150 children and their families.