Welcome to the Junior League of Waco! I am humbled to serve as President of this historic organization during the 2016-2017 League year. Our mission to promote voluntarism, develop the potential in women as we impact our community through the effective action and leadership of trained volunteers is reaching a new level of influence with our issue based community initiative in Early Childhood Education & Development ages 0-3.
This year, we will be focused on helping each of our members BLOOM & GROW within their chosen placement. John C Maxwell states that "Success is knowing your purpose in life; growing to reach your maximum potential, and sowing seeds that benefit others." As we strive to do just that for the members of the Junior League and the community we serve, we are grateful for your support. Many of the women in this League, serve within 9 community projects and collaborative partnerships that strategically effect the lives of the neediest families in our community. I encourage you to come and BLOOM & GROW with us. Whether as a new provisional member, a financial partner, or visiting our annual fundraising event, Deck the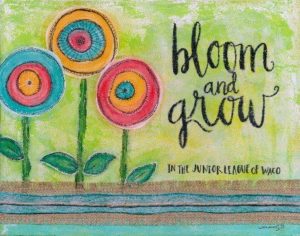 Halls, your support and encouragement is truly appreciated and valued.
If ever I can be of assistance, please do not hesitate to ask. Thank you for connecting with us as we BLOOM & GROW future leaders of McLennan County and beyond!
Respectfully Yours,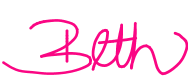 Beth Armstrong
President 2016-2017