From a simple meal for family or a special menu for your supper club, the act of preparing and serving a meal for another speaks louder and clearer than most words.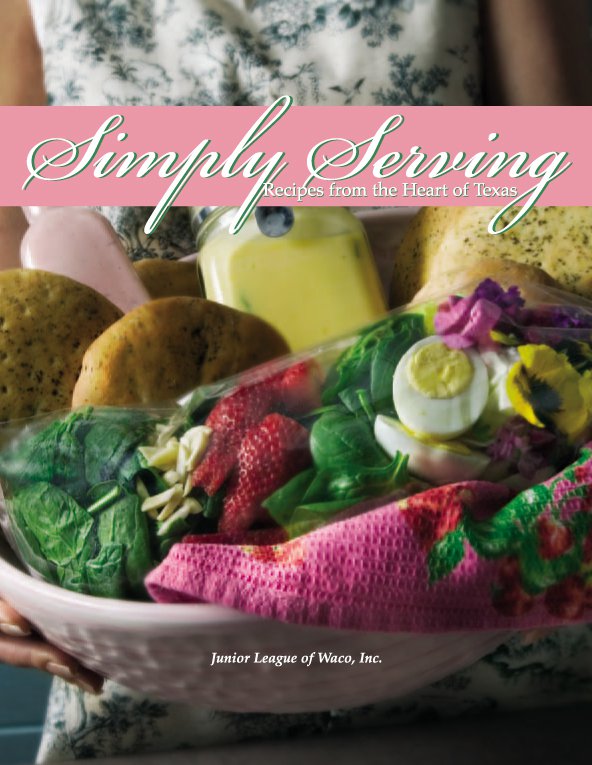 The Junior League of Waco invites you to dine at our table as we present Simply Serving: Recipes from the Heart of Texas. We hope this cookbook will inspire you to bring family and friends together to enjoy exceptional meals as well as each other.
Simply Serving is a collection of more than 200 recipes that were contributed by Junior League members and famous chefs from the Central Texas area. Recipes in the collection range from time-honored favorites to family friendly fare and specialties from Celebrated Chefs.
For over 75 years of service, the Junior League of Waco has brought to the table many of the resources and trained volunteers needed to improve the quality of life for families in our community. Your purchase of Simply Serving enables the Junior League of Waco to continue in these efforts through our numerous community projects.
Simply Serving is available for $15.00 plus shipping. Click here to purchase your copy through our secure, online shopping cart today.
For more information, contact:
Junior League of Waco, Inc.
2600 Austin Ave.
Waco, Texas 76710
jlwaco@grandecom.net
(254) 753-5574
FAX (254) 753-1641